Sound Ideas-Zombies Sound Effects [Hot Ideas 2019] (Wav)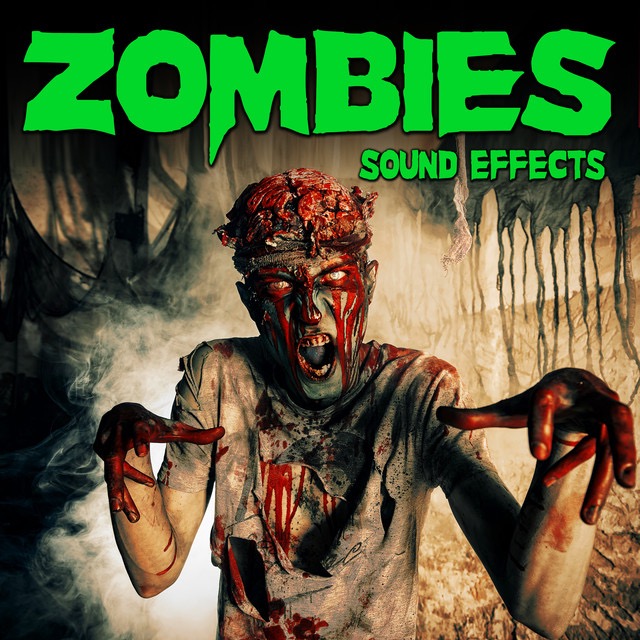 Zombie Hordes, Moans and Groans
Zombie Sound Effects is a collection of designed sound effects created by Sound Ideas' audio engineers using material from various Sound Ideas collections.
This compact compilation features 54 designed effects featuring zombie hoards as well as individual zombies and the tormented sounds they make.
The Zombie Hoard Sounds include:
The Awakening, Feasting on Human Brains, Stripping Human Flesh, Zombie Hunters in search of the Undead, the Hoard Approaching, Packs of Zombies from Large to Small that Growl, Moan, Mumble and Shuffle.
The Individual Zombie Sounds include:
Moaning, Grumbling, Snarling, Roaring, Hissing, Growling and Grunting. There are Raspy Growls, Hungry Groans, Screeching Moans and Furious Snarls.
01 The Dead Awake 1:24
02 Zombies Feasting on Human Brains 1:35
03 Zombie Hunters vs the Undead 1:12
04 Zombie Infestation on the Move 1:18
05 Large Horde of Zombies Approaching 0:21
06 Large Pack of Zombies Moaning and Growling as They Approach 0:31
07 A Large Horde of Zombies Growling and Moaning 0:35
08 Medium Horde of Zombies Moaning and Growling 0:23
09 A Wandering Pack of Zombies Groaning and Mumbling Hungrily 0:22
10 Low Moaning Zombie Ambience 0:38
11 A Group of Undead Zombies Moaning 0:13
12 Walking Dead Moaning Zombies 0:24
13 A Hoard of the Risen Dead Moaning 1:00
14 Agonizing Zombie Moans 0:06
15 Airy Hissing Grumbling Moan 0:07
16 Approaching Zombie Moans Hungrily 0:05
17 Fierce and Frightening Roar 0:05
18 Furious Zombie Snarls 0:05
19 Hissing Zombie Growls 0:05
20 Low Growling Zombie Roar 0:08
21 Low Rumbling Growl 0:05
22 Low Zombie Moans 0:12
23 Mean Zombie Snarl 0:06
24 Moaning Growl 0:05
25 Raspy Growl 0:05
26 Raspy Hissing Growl 0:05
27 Short Growling Puff Roar 0:05
28 Short Growly Roars 0:05
29 Short Moaning Growl 0:05
30 Snarling Growls 0:05
31 Three Short Grunts 0:05
32 Three Short Moans 0:05
33 Throaty Low Zombie Moans 0:07
34 Throaty Mindless Zombie Moans 0:06
35 Throaty Roar and Fierce Growl 0:05
36 Tormented Zombie Moans 0:09
37 Undead Zombie Grumbles 0:04
38 Undead Zombie Grunts 0:04
39 Vacant Hissing Moan 0:06
40 Zombie Head Bludgeoned 0:05
41 Zombie Hungry for Brains Groans 0:06
42 Zombie Mindlessly Approaches 0:05
43 Defensive Zombie Growl 0:05
44 Low Distressed Moan 0:11
45 Low Hissing Moan 0:06
46 Deep Raspy Moan 0:09
47 Low Rumbling Moan 0:05
48 Low Screeching Moan 0:06
49 Several Undead Grunts 0:09
50 Short Raspy Grunts 0:05
51 Short Snapping Growls 0:05
52 Snarling Hiss 0:05
53 Undead Zombie Groan 0:06
54 Zombie Tearing Human Flesh from Corpse 0:09
声明:本站所有资源均收集于网络,只供学习参考使用,不得进行任何商业用途,本站仅仅提供一个观摩学习与交流的平台 不保证所提供资源的完整性,也不对任何资源负法律责任。所有资源请在下载后24小时内删除。如果您觉得喜欢请购买正版